Verizon FiOS Mobile brings live-streaming and on demand video to Android
2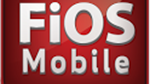 A while back Verizon released a
FiOS Mobile app for iOS
that allowed users to watch certain channels live channels as well as on demand content, but the company left Android users out in the cold. Well, Verizon has finally come around to bring the app to Android users, although it does come with some problems.
First, what the app
can
do: it allows you to watch certain programs live, offers some premium on demand content, as well as quite a bit of TV and movies on demand as well. But, there are big caveats. The only premium on demand content available is from Starz and Encore, nothing from HBO (not surprising), Showtime, Cinemax, The Movie Channel, etc. The other on demand content only seems to include FlexView content, and no free content. So, the only on demand content you can get for free is from Stars and Encore, and only if you subscribe to those channels (so it's not exactly free anyway).
The other big issue is that you can only use the app while connected to your FiOS WiFi in your own home. There is no remote access at all. So, the only reason to use this app is if all of the TVs in your house are in use, or you're in the bathroom. Lastly, there are some technical issues. The app is compatible with "many of your favorite Android enabled devices," but not all.
The app was extremely slow to load when we tested it out. We're on 75Mbps FiOS, so it really makes no sense as to why it would take more than a full minute to connect to the app, and another full minute to get the previews of available content. Once in the app, things were fairly quick, and video content loaded up without any issues.
Still, you may find some value in it. So, if you want to give it a try, the Verizon FiOS Mobile app is available for free in the
Google Play Store
.