Verizon 4G LTE to be as widespread as Verizon 3G in just a couple of months
53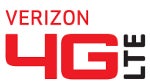 It's amazing when you think about it, but it's true - with the current pace of expansion,
Verizon Wireless
is to cover its entire 3G network with 4G LTE in just a couple of months. Currently, VZW reports that it has about 95% of its 3G network covered with 4G, and the coveted 100% should be reached somewhere around the middle of the year.
Verizon Wireless has today added 6 new markets, which are Durango, Colorado; Corbin and Madisonville KY; Adrian and Mount Pleasant, Michigan; and Marietta, Ohio. That makes for a total of 497 LTE markets, which is quite an impressive figure, and quite a dreadful one for Verizon's competitors. But hey, Verizon was the first major carrier in the US to commit to 4G LTE and their initial investments are paying off. AT&T, which has also been aggressively rolling out 4G LTE recently is still a very distant second.
via:
AndroidCommunity