Users prefer tablets to desktop computers when watching online video, iPads dominate
13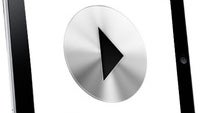 Do you own a tablet? If so, chances are that watching video is one of the things you enjoy using your slate for the most. And that should come as no surprise – tablets offer both great portability and plenty of display real estate effectively making them a couch potato's best friend.
The guys at Ooyala have taken a scientific approach to the matter and have conducted a pretty elaborate study analyzing the way users consume video over the web. As you would expect, it turns out that the popularity of online video is on the rise, and tablets may have something to do with that. The study shows that tablet users are twice as likely to finish watching a video when compared to desktop users. But even if they do not watch it entirely, tablet users still average nearly 30% more viewing time in comparison to those using a desktop computer.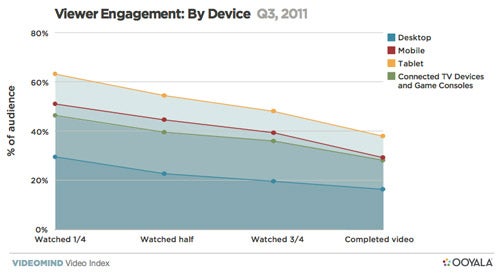 Another discovery that the study arrived at is that the iPad accounts for 97% of all tablet video plays. Sure, the iPad dominates the tablet market leaving the rest trailing far behind, but the number may be affected by something more than that. While a number of online video services have been available on the iPad for quite a while, it took much longer for their respective Android versions to appear in the Market. For example, about a year is what it took for Netflix to arrive on an Android tablet, while a native Hulu Plus client is still unavailable to this day.
So, what do you use your tablet for? Do you watch videos on it on a daily basis, or you hardly watch any at all? Feel free to let us know by dropping a comment below.