Upset about the locked bootloader on AT&T's HTC One X? HTC says you can blame the carrier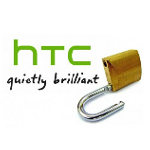 the manufacturer most associated with the unlocked bootloader movement
. The Taiwan based firm
has "freed" a number of its older models and newer phones alike
, which is why it seemed unusual to find a locked bootloader on the AT&T version of the HTC One X. Had HTC decided to no longer be the champion of unlocked bootloaders? Hardly, according to the company. In fact, HTC says that if you're looking for someone to blame for locking down the One X, it is AT&T.
In a statement, HTC said, "
In some cases … restrictions prevent certain devices from participating in our bootloader unlocking program.
HTC is committed to listening to users and delivering customer satisfaction. Since announcing our commitment to unlockable bootloaders,

HTC

has worked to enable our customers to unlock the bootloader on more than 45 devices over the past six months. Rest assured,

HTC

is committed to assisting developers in unlocking bootloaders for

HTC

devices and we'll continue to unlock additional devices in the futur

e."

By using the word "restrictions" HTC is believed to mean AT&T. If there is any good news to come from this, it certainly sounds as though HTC

is still fully committed to continue unlocking bootloaders

on its new devices. That is, at the discretion of each carrier, of course.

source: SlashGear