Upgrade or add a phone on Verizon's XL or XXL plans and get 2GB of free data per month
5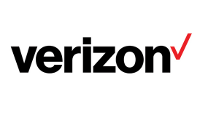 Verizon, the nation's largest carrier by subscriber count, has just announced a pretty neat holiday promotion. The carrier is offering 2GB of data each month to any new or existing Verizon customer who adds or upgrades a smartphone on the carrier's XL or XXL plans from now until January 6th. If you're on one of these two plans and were thinking about upgrading your phone, this should fall as a good incentive to take action.
Verizon says that customers can add up to 10 lines per account, and each one of these lines will get the extra 2GB of data per month. Month after month, you'll keep getting an extra 2GB of data allowance as long as you remain on the XL or XXL Verizon Plan and have a phone connected to that plan. The XL plan normally gives you 12GB of data per month, but the total allowance will be upgraded to 14GB if you take advantage of this offer.
Although only adding or upgrading a phone will get you the extra monthly data, the 2GB of extra bandwidth can be shared with any device on the account, such as a tablet or a wearable.
What do you guys think of Verizon's new promotion? If upgrading your phone on Verizon seems like a good idea given the extra 2GB of monthly bandwidth, make sure to check out our recommendations for the
best Verizon phones priced at about $400
.