Update starting Thursday for T-Mobile's HTC One S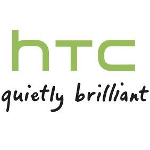 Sure, the HTC One S could be considered T-Mobile's current flagship model, but even flagships need an update now and then. On Thursday, the device is slated to
begin receiving a software update
that will take the build to version 1.84.531.2 710RD. The update will eliminate some minor little bugs, such as the failure of the goodbye splash to appear when the phone shuts down due to a low-battery. It will also fix the problem that keeps the voicemail indicator from working while using Wi-Fi calling. Speaking of the latter, the update improves Wi-Fi calling as well as the stability to the unit's camera. Lastly, the update is expected to fix a problem with signal fluctuation.
To be able to receive the update, your HTC One S cannot be rooted, must currently be on software version 1.53.531.76 710RD, and
your battery must be charged at least half way
. You also need to have 350MB of available memory. HTC will push the update OTA between May 31st and June 30th. If you get impatient waiting for the file, you can always look for it in the settings menu and manually put through the update.
source:
T-Mobile
via
AndroidCentral