Upcoming phones for Verizon make an appearence
This article contains unofficial information.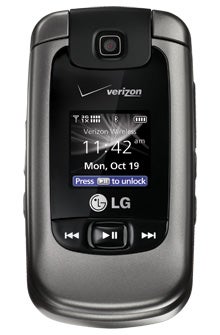 It appears that the release is right around the corner for a handful of phones for Verizon Wireless. We first heard of the
LG Clout VX8370
last year when it passed through the
Bluetooth approval
and then through the
FCC site
, as it would replace the aging
VX8360
. But for features we're hearing that not much has changed, as it remains a flip-phone with a 2" internal QVGA display, 1.7" external display, 1.3MP (or 2MP) camera, microSDHC memory card slot, and front music player buttons. Pricing is expected to be under $100 with a 2-year contract, and it will require a data plan just like the VX8360. Next up is the
Samsung Intensity II U460
, which recently made an appearence in a
Verizon catalog
and with a
dummy unit
showing up at a Best Buy store. As the name implies, the Samsung Intensity II U460 will be a replacement to the original
Samsung Intensity U450
, and will be offered in two colors: Metallic Blue and Deep Gray. Features include the sliding QWERTY keyboard, 2MP camera, 1x data, and microSD memory card slot. Best Buy is expected to sell it for $1 with a 2-year contract, though no word yet on what Verizon's price will be. After that is the
Salute F350
, which will be Verizon's first phone from the manufacture ZTE. This 1x device is expected to have a hidden sliding keypad, 1.3MP camera, microSD memory card and Bluetooth. Pricing of the Salute should be under $50. Last but not least is the
Samsung Haven U320
, which will be a replacement to the
Samsung Knack U310
, though the only real difference here appears to be its appearence with a monochromatic dark gray. The Samsung Haven will be a basic flip phone designed with ease of use in mind – large number keys, voice commands and dedicated emergency calling buttons. "Lifestyle applications" round off the features, with reminder alarms, fitness app, and stress relieving music. There is also no camera or memory card slot, but that was to be expected. The Haven should be around $40 with 2-year contract.
So there you have it. Are any of these phones enough to get you excited, or are you going with a smartphone, such as the Motorola
DROID X MB810
, Motorola
DROID 2 A995
, or the Samsung
Fascinate
?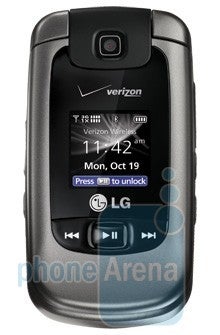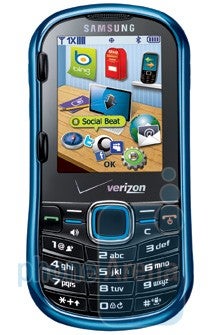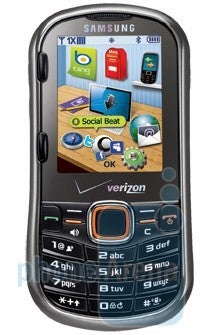 LG Clout VX8370 Samsung Intensity II in Metallic Blue Samsung Intensity II in Deep Gray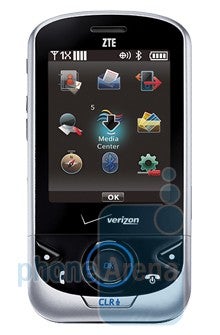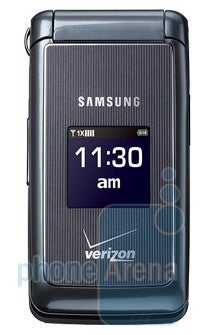 Verizon Salute F350 by ZTE Samsung Haven U320
If you have some interesting info that you'd like to share with us, feel free to
Tip Us!