Unlocked Galaxy Nexus hits unofficial retailers in US
14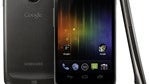 We know that some of you are very impatient when it comes to getting new gear, and we also know that there tends to be a love/hate relationship with Verizon, so if you're desperate you can now buy a Galaxy Nexus unlocked, but there is a premium.
The latest rumors have the launch of the Galaxy Nexus being pushed to December in the US, but even so, that is only for Verizon customers. We still have no idea when or if the GSM version will be made available through official retail partners in the US like Best Buy. But, if you're really jonesing for a Galaxy Nexus, and you don't mind paying an early adopter tax, you can purchase a GSM Nexus from Expansys for $750, with free shipping.
This is the 16 GB GSM version of the Nexus with a pentaband radio, meaning it will work just fine on AT&T or T-Mobile. Projections have put the Nexus at around $600 unlocked if/when it becomes more widely available, so this may be upwards of a $150 early adopter tax, but at least you won't have to sit around getting more and more angry at Google and retail partners for not giving more info on the official release.
source:
Expansys
via
The Verge