United Airlines mobile apps are getting pummeled with one-star reviews by outraged users
14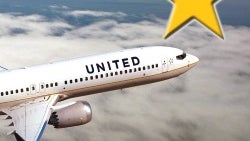 United Airlines made a screw-up of epic proportions, and in such situations, good old Internet mob lynching never fails to entertain. Once fairly regarded, the airline's Android and iOS apps are being sieged with one-star reviews that burst with outrage and sarcasm. Did you know the UA app was recently updated with a drag and drop feature? Laugh-out-loud!
United Airlines is also being blasted on
Yelp
, with the service struggling to clean up the trail of angered comments. It's the kind of mess that could send any modern PR expert to the psych ward. Speaking of which, UA CEO Oscar Munoz actually won a PR award for "Communicator of the year" last month. Devilishly clever, a redditor argued that Munoz's statement on the situation was
"more about trying to keep the employees on board than the passengers."
There's no drum kit big enough to handle the
"ba-dum-tss"
that follows!
For the still uninitiated, the whole debacle boils down to a video of security officers brutally dragging a passenger off an overbooked flight to make room for UA employees prior to taking off from Chicago. It is particularly unfortunate that said passenger is a doctor who had to tend to his patients the next day.