Undetectable, root-free tethering possible on Android with ClockworkMod Tether
11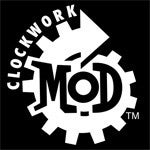 Many people love the idea of being able to use their smartphone as a mobile access point, but don't like the hefty monthly charges carriers impose in order to access this feature. It is particularly hard to justify when you are already paying a fee for data access. While, those who root their devices have other options available to get around this caveat, people who want to fly the straight and narrow with stock Android devices have been forced to either accept additional monthly charges or forgo this option altogether.
Thanks to Koushik Dutta, aka Koush, who is a well-known hacker and developer most known for his work on ClockworkMod Recovery, there is another option on the way. Koush has just made available via his Google+ page an alpha version of ClockworkMod Tether. This software enables Android users to use tethering to a computer via USB cable without being detected by their carrier and without having to root their device.
The process works by installing companion software on your computer that creates a virtual network adapter. The software is free and is available for Windows, Mac, and Linux. Currently it only works with USB tethering, but Koush says he is working on a Bluetooth option as well. The software is in alpha and he is soliciting feedback on its performance, therefore some bugs are expected. The currently release is set to time bomb on January 7th, with a newer version being available at that time.
Koush does warn that in this alpha version a carrier could potentially check the http user agent string, but he is working on a work around for that as well. Finally, be advised that carrier data charges and quotas still apply; you just won't need an additional tethering plan. Obviously, you won't see this in the Android Market anytime soon, or ever, and as always with this type of app, use at your own risk.
source:
Koushik Dutta's Google+
via
SlashGear