Ultra Glass screen protector for iPhone 4S Review
6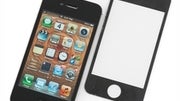 An iPhone can be a pricey investment – an investment that can literally shatter into pieces the very first time the handset meets that tile floor of yours. That explains why so many companies are cashing in on the demand for protective iPhone accessories.
Today we are reviewing one such accessory. It is called
Ultra Glass
– a €30 ($37) screen protector made for the
iPhone 4
and
iPhone 4S
. What makes it better than the plethora of cheaper alternatives, you ask? First of all, it is made out of tempered glass and not out of transparent plastic, meaning that is should be tougher than the rest. In fact, its manufacturer claims that Ultra Glass is effective against cracks, strong shock, and scratches, while still managing to keep those pesky fingerprints away. And if that is not enough, it is available in four different colors to better suit your preferences – black, white, violet, and blue. Seems promising, so let's take the accessory out of the box and see what name it is going to make for itself.
Included in the set is a cleaning cloth, which you use to wipe the front side of your iPhone before applying Ultra Glass onto it. Now you need a pair of steady hands to align the protector in its place. We couldn't achieve perfection out of the first attempt, but since we had not yet applied force onto the protector in order to make it stick, it came off rather easily. We were very satisfied with the result after the second try – no nasty bubbles to get rid of and no specs of dust caught in between.
The surface of Ultra Glass is really smooth so our fingers glide effortlessly onto it. All the while, finger smudge left behind is relatively low, and a quick wipe gets rid of it all. The material used is really clear, so the device's display looks as good as it does before applying the protector. Under broad daylight, however, the smartphone's outdoor visibility deteriorates slightly due to the tempered glass' reflectance. Something that we also noticed were tiny dots arranged in a grid that cover the protector's surface, presumably to facilitate the touchscreen's operation. Since they are only visible at a certain angle, you won't be noticing them all the time, yet perfectionists might find them annoying.
Now comes the fun part. We wanted to see whether Ultra Glass is as tough as it maker claims, so we tried scratching it with a house key. Nothing happened. We upped the ante with a dinner fork, but sliding it across the surface while applying moderate pressure wasn't enough to do any damage. So yeah, Ultra Glass is quite resistant to scratches.
Bear in mind, however, that the accessory protects only the front side of the iPhone, and we are pretty sure that its back is just as fragile. Thankfully, the dimensions of the protector allow for a generic protective case to be used, although results may vary with some third-party cases.
Overall, if you have the money, the Ultra Glass iPhone 4S screen protector is a good investment. It slightly spoils the looks of the handset, but in exchange, you get some pretty durable armor for its display. Sure, we kind of wish it could protect the back of the device as well, but since most people use a protective case with their iPhone 4 or iPhone 4S, that should not be too big of a deal.
UPDATE:
Today we noticed that the display on our iPhone was not as sensitive as it should be. We took off the screen protector, then put it back on. Everything was back to normal for a few minutes, but eventually, the screen's sensitivity deteriorated again. Looks like the adhesive is not as sticky as we thought it was, so taking the protector off after applying it is not advisable.
Recommended Stories