Ubuntu Touch will be ready for daily use in "a couple of weeks"
10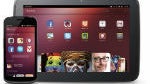 When we did our hands-on looks at Ubuntu Touch Preview for
phones
and
tablets
, it was quite obvious that the platform wasn't ready for prime time. Quite a number of things flat out didn't work, and the core apps weren't included. But, it seems that work is going quickly, because Canonical founder Mark Shuttleworth says that Ubuntu Touch will be ready for daily use in "a couple of weeks".
The news came as part of an interview that Shuttleworth did with ZDNet which mostly covered the general marketing stuff that we've heard already from Shuttleworth, but there were some interesting points. Shuttleworth really pushed Ubuntu as a solution for enterprise, saying it offers "full disk encryption for the enterprise and separately encryption of each user session, and... all of that can be tied into LDAP or Active Directory, so... this becomes the first truly secure tablet that can be used for military purposes, finance, medical — sensitive, compliance-intensive uses".
Shuttleworth mentioned the work to
increase device support
, as we've seen, and that the Touch Preview image was downloaded 75,000 times in the first 6 hours of release, which is pretty solid. He reiterated that he expects Ubuntu phones on the market by January 2014 and tablets by April 2014, saying that "right now, you can't really use it as your every day driver, but in a couple of weeks you'll be able to."
The community seems to be rallying around Ubuntu and there is a lot of work happening, but a couple weeks to hit the level ready for daily use seems pretty optimistic. Of course, if it does happen, you can be sure that we'll bring you an updated hands-on.