Ubuntu Touch Preview soon coming to lots of new Android devices
12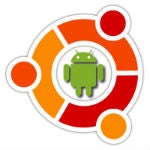 Things are starting to move in regards to Ubuntu Touch Preview. We've seen the big reveal for both the
phone
and
tablet
optimized versions of Ubuntu, and yesterday we heard that Canonical is starting to push
daily builds
of Ubuntu for testing and development. Now, Canonical has announced that the Ubuntu Touch Preview will soon be moving beyond the Nexus brand and onto a lot of new Android devices.
To help sort things out, Canonical has set up a website that sorts devices between "Running fine", "Sort of working", and "Work in progress". As of now, the only devices in the "running fine" category are the GSM Galaxy Nexus, Nexus 4, 7, and 10. But, moving down the list, you can see a lot more compatibility coming, and all of the work being done in the XDA community to help put together Ubuntu.
The Asus Transformer Pad, Asus Transformer Infinity, HTC Desire, HTC DROID DNA, Huawei Ascend G300, Samsung Galaxy Note I/II, Sony Xperia S, Sony Xperia T, and Verizon Galaxy S III are all in the "sort of working" section and have instructions to install Ubuntu. The Verizon and Sprint Galaxy Nexus, Nexus One, and Samsung Galaxy S are also in this section, but only have images and no install instructions.
Down in the "work in progress" section, you'll find another 22 devices including various HTC One X models, Kindle Fire models, Motorola DROIDs, and Samsung Galaxy devices. No word on when images and install instructions will come around, but just keep checking the site for more info.