US-based Huawei research blocked from reaching China over security concerns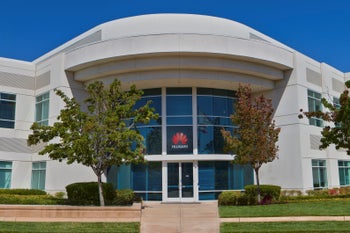 The relationship between the US Government and Chinese tech giant Huawei is far from warm. From straight out
banning Huawei equipment
from being used in the States to
pressuring mobile carriers
to not sell Huawei smartphones, authorities have put quite an effort to limit the influence of Huawei in North America. The main reason for that is the company's close ties with the Chinese government and fears that it's sending it communications data from the US.
In the latest episode of this ongoing drama, Huawei's research-and-development unit based in California has been denied export licenses,
the WallStreetJournal reports
. The subsidiary is called Futurewei Technologies Inc. and is employing around 700 engineers and scientists in Silicon Valley.
Not all of Futurewei's products are subject to export licensing, but the ones that are, for example, high-speed data-transfer technology and other telecommunications-related technologies and software, can no longer be sent back to China. The information comes from the US Commerce Department, which informed the company as early as June that its export licenses won't be renewed once they expire. The Department's reasoning is national security concerns, plain and simple.
The decision has been contested by Futurewei, but until there's any change, the export block stays in place. While the technologies in question are only part of Futurewei's developed products, the company already said in a response to the Commerce Department that if the licensing issue isn't resolved, it will look for alternative locations for its operations, outside of the US.
It seems that soon Huawei might be unable to tap America's brainpower for its own purposes. Not that surprising seeing how hits from US officials are just another day at the office for the world's second-largest phone maker.