US Postal Service to offer 2 percent discount for mail with QR codes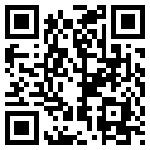 It's no secret that the United States Postal Service is struggling. Since 2006, US mail has fallen a staggering 39.5 billion pieces. The postal service said it lost $3.2 billion in just the first three months of this year. Several weeks ago, USPS announced it would shutter the doors of hundreds of mail-sorting hubs, as well as lay off at least 13,000 employees. The agency has been trying to get creative, with new ways to generate revenue to combat the loss from those moving from snail mail to email.
The USPS announced a promotion discounting mailing prices for those willing to add QR codes to the outside of an envelope of card being mailed. The QR code has become quite popular among mobile phone users. It allows a mobile phone user to use any one of the many reader apps to scan the code on their mobile device, and the device decodes and responds by loading a web page or application designated by the code maker. The discount announced amounts to 2 percent off the mailing rate, an aggressive discount considering it's targeted at the direct mail customers who often mail pieces by the millions. Direct mail is the program the USPS offers advertisers to target consumers in a specific area or demographic. Many refer to this mail under its more common name, junk mail.
The USPS hopes that the QR codes on the outside of a direct mailing article will entice those who see it to scan it and visit the advertiser's website to generate response from the mailing. With over 50% of the US customer base owning a smartphone, it will be interesting to see if the discount turns out to be a smart investment by the postal service.
With mail volume on the decline and the USPS in such decline, do you think this will be enough to keep them alive? Will having a QR code make junk mail more appealing to you?
source:
Reuters