UAE continues BlackBerry debate, limiting access to top-tier encryption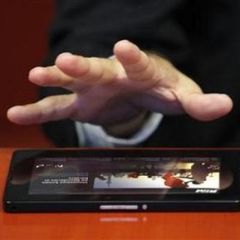 In late 2010, it looked like BlackBerry service was going to be
cut off in the UAE
. The UAE's Telecommunications Regulatory Authority (TRA) determined that RIM's remote, encrypted BlackBerry Enterprise Server (BES) system posed a security risk, by hiding relevant threat information from the government. Dealing with similar concerns in India and Saudi Arabia, RIM deftly balanced their need to maintain security with their investment in those markets.
In
October
, the UAE agreed to not cut off BlackBerry service, but their crusade against encrypted communication continues.
RIM reports that the UAE will limit BES access to companies with more than 20 BlackBerry accounts
. The remaining BlackBerry users would operate on a less secure system, allowing the government to monitor their communications when deemed necessary.
A Dubai-based analyst said that "they're trying to address their security concerns by limiting the use of this more secure platform to larger companies and organizations." But
smaller companies and branch offices of foreign companies won't be able to enjoy the security of the BES
, despite their credibility.
The UAE is hoping to prevent smaller criminal networks from using higher level encryption. But the arbitrary limitation of 20 employees will make it very hard for small companies to operate with peace of mind. We imagine they'll have to include an exemption process for small but legitimate groups of BlackBerry users.
source:
Yahoo! News