U.S. leads in mobile data demand
9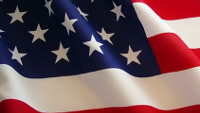 U.S. mobile device users are about to spend over $100 billion on data this year, becoming the first country to cross that threshold in a single year. Ever since 2007, with the launch of the Apple iPhone, demand for data has been heaviest in the U.S. According to a report by analyst Chetan Sharma, China and Japan trail the U.S. in data demand.
For 2013, U.S mobile data was a $90 billion industry as stateside carriers added 12 million new accounts. Interestingly, the majority of these accounts were added for non-phone devices. Verizon was responsible for 36% of the new accounts added last year, followed by the 34% belonging to T-Mobile. That's no surprise to most of you who have witnessed the nation's fourth largest carrier set the tone for the industry with the elimination of subsidized pricing. T-Mobile was the most innovative carrier in the U.S. in 2013,
even agreeing to pay rivals' Early Termination Fees
in order to allow those bound by a contract to another carrier, to leave mid-term and switch to T-Mobile.
According to Sharma's data, iOS topped Android in the fourth quarter with a 49% share of smartphones sold in the states. For the whole year, both platforms had a 48% slice of the U.S. smartphone pie with other platforms accounting for the rest. Smartphone penetration is about 66% and 92% of new devices sold are smartphones.
source:
ChetanSharma
via
VentureBeat
,
SlashGear