U.S. Cellular turned down the Apple iPhone because the terms were "unacceptable"
99+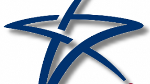 Regional carrier
U.S. Cellular
reported its third quarter earnings on Friday and during the earnings call, CEO Mary Dillon said that the mobile operator was offered the chance to carry the
Apple iPhone 4S
, but turned it down. The reason for turning down the chance to sell the iconic smartphone had nothing to do with the carrier's network and the potential for iPhone users to clog up the pipeline. Instead, Dillon said that Apple's terms for offering the device were "
unacceptable from a risk and profitability standpoint
". This is not the end of the matter as the CEO said that U.S. Cellular would be open to selling the Apple iPhone in the future.
Apple has been known to demand onerous terms from carriers in return for offering the iPhone. Questions of whose customers iPhone users were have been an issue dating back to the first Apple iPhone and were allegedly the reason why
Verizon turned down the chance
to be the exclusive carrier for the phone back in 2007.
Sprint
joined Verizon and
AT&T
in launching the Apple iPhone 4S in the States last month and says it is paying 40% more to obtain an iPhone customer than a user of another model. The nation's third largest carrier says its deal with Apple will last 4 years and that it won't turn a profit on the deal until 2014. On the other hand, Sprint needed to offer the Apple iPhone as it was losing customers to AT&T and Verizon, both of which offer the handset. Besides Sprint, Verizon and AT&T, regional carrier
C Spire
also offers the Apple iPhone after reaching an agreement with Apple a few weeks ago.
As for the Q3 earnings, U.S. Cellular said that the percentage of its customers using smartphones rose to 39.9% from 23.6%, helping operating earnings rise 66% year-over-year to $101.6 million. That works out to 73 cents per share in earnings this year vs. 44 cents last year. Revenue rose 5% to $1.03 billion. Still, the company lost 34,000 customers on contract and gained 11,000 lower-margin pre-paid customers for a net loss of 23,000 users.
source:
electronista