Twitter's new music app gets limited release to celebrity "influencers" first
3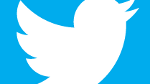 Just the other day, we told you that
Twitter would be launching its music app this weekend
during the Coachella music festival in California. But a tweet from Ryan Seacrest on Friday said that the American Idol host was
playing with the Twitter app
on the American Idol set. So what gives? Well, as you can guess, Twitter is releasing the app first to a number of celebrities. And not just any celebrities either. We're talking abiut "influencers" which are those celebrities that when given freebies, are willing to share information about it with the public.

Ryan Seacrest tweets about Twitter's unreleased music app
Mr. Seacrest had recently been used to promote Draw Something 2, the sequel to the mobile Pictionary-esque game that burned as brightly as any star, but burned itself out last Summer.
Seacrest used his Twitter account to send off a Draw Something 2 picture of Idol judges
Randy Jackson and Mariah Carey.
So while the "influencers" are using Twitter's new music app before the regular average guy, the company is hoping that all goes well with all of the tweets positive. That is the potential bad side to using "influencers". If they don't like your product, it's toast. Meanwhile, Twitter is now expected to launch its music app for celebrities and non-celebrities alike by
next week
.
source:
AllThingsD