Twitter tells developers to stop making third-party clients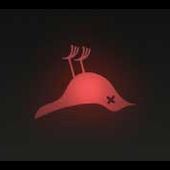 Twitter is more than a phenomenon. It's been a revolutionary step in global communication. But much of that success was built on
third-party Twitter clients
made by private developers. Now, Twitter has asked these developers to stop making new Twitter apps.
In a statement on the 'Twitter Development Talk' mailing list, Ryan Sarver asked developers not to develop any new client apps for
Twitter
. He also specified that preexisting clients' developers should continue servicing their apps, but keep in mind that Twitter will be holding them to more rigorous compliance standards.
Sarver says that they "need to move to a less fragmented world, where every user can experience Twitter in a consistent way." And he supports that conclusion by asserting that 90% of active mobile users are accessing Twitter via the
official app
of their OS.
Specifically, Twitter is dissatisfied by the inconsistency in format and terminology featured on third-party clients. They say that many of these clients have violated their Terms of Service, which led Twitter to "revoke literally hundreds of API tokens / apps a week as part of [their] trust and safety efforts, in order to protect the user experience on [their] platform."
But isn't diversity the whole reason behind a third-party client? If the native clients are so perfect, then why is there still
any
demand for third-party development?
source:
Twitter Development Talk
via
Ars Technica