Twitter remembers Windows Phone, updates app
44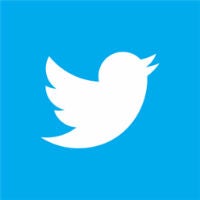 There was a good amount of concern that Twitter had forgotten about its Windows Phone app all together, but it seems like Twitter does actually remember the platform because it has updated its Windows Phone app for the first time in seven months. The update is pretty solid too, adding a bunch of nice features to the app.
The biggest addition is a feature that has been standard in most 3rd party Twitter apps for quite a while: in-line images. This means you can finally view shared images directly in your Twitter feed without clicking on those annoying links. The feed has also been improved with options to reply, retweet, and favorite posts that you see. Both are nice updates, but obviously features that probably should have existed long ago. Last on the update to features is an option to upload multiple images at once. The UI also has been tweaked, making the navigation tabs at the top of the app bigger, which seems somewhat wasteful, but so be it.
Twitter's new rules about user tokens for 3rd party apps has been especially tough on Windows Phone, because it didn't really have any apps that could be grandfathered in when the rule change came, and the rules took down the best WP Twitter app around, Rowi. This has meant that users have had to hope for more from the official Twitter app. We'll have to hope that Windows Phone users don't have to wait until February 2015 for another update.