Twitter now sorts search results by relevance instead of time
2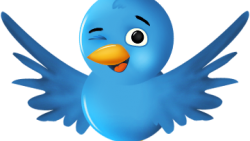 Earlier this year, Twitter made its subscribers nervous by
changing the way tweets are displayed on a user's timeline.
Instead of showing tweets based on the reverse chronological order of stories posted on user's timelines,
Twitter shifted to an algorithm designed to
show those stories first that are considered to be more of interest
to a particular user. The algorithm goes back through a subscriber's past usage of Twitter to determine which subjects are more interesting to him/her. This keeps subscribers more engaged with the app.
Starting today, Twitter is making a change to how search results are displayed on the app. Instead of seeing the latest tweets meeting a user's search terms at the top of the results, the top tabs will now show search results based on relevance. The raw results are culled from a larger time range, and are ranked using a machine-learned model.
One interesting point mentioned by Twitter revealed that it is better for the subscriber to be shown three smaller search results on the page that add up to a relevance score of .9 (.4, .3 and .2), than to be shown one larger search result with a relevance score of .7.
Twitter has found that how its subscribers interact with search is very important. Those who have become familiar with the new search results and employ it more often are ending up tweeting more, and spending more time on Twitter.
source:
Twitter
via
VentureBeat