Twitter co-founder Biz Stone teases new social good app called Jelly
1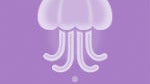 In the tech world, there are some names that hold more sway than others. If you hear one of these names attached to a product, you tend to pay a bit more attention than normal. One of those names is Biz Stone, not only because it sounds like the name of a vigilante, but because Biz has been behind important apps like Xanga, Blogger, and Twitter. Today, Biz teased a new project that he's working on called Jelly.
The details of what exactly the app will be are still unclear though. Biz hints in the opening blog post entitled "What is Jelly?" that Jelly is "a tool that helps [people] do good in the world". He says that the name of the app was inspired by the jellyfish, and the name was chosen because:
this particular animal because neurologically, its brain is more "we" than "me." Also, for the past 700 million years, this decentralized structure has been wildly successful.
Biz says that this app is going to be taking the majority of his focus "aside from some advisory roles elsewhere", and that the app won't be available any time soon. But, the app "will be developed first and foremost for mobile devices", and it will be free and available to "everyone".
Stone was already behind a behavior modification app that provides goal tracking, progress visualization, reminders and motivational support, called
Lift
. Now, we've got an app in the works that is looking to create some sort of decentralized network with which people can help others. That could mean any number of possible apps, from a microfinance app to maybe an app with a focus on charity, or other social enterprise mission. The definition of "doing good" has very broad potential.
What would you guys like to see?