Turkish police wants to unlock Ankara shooter's iPhone 4s, turns to Apple
20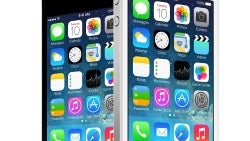 December 19 was a grim day in which the Russian ambassador to Turkey, Andrei Karlov, became the victim of a terrorist attack. He was assasinated by a faux-bodyguard while giving a speech at an art gallery in Ankara. The attacker later died, shot down by Turkish special forces.
Following the attack, the Turkish police has been uncovering the killer's links to various terrorist organizations. It recovered an iPhone 4s from the assassin, and the personal data on the smartphone could potentially be of great help in the investigation.
However, the device is locked with a 4 digit passcode, tasking Turkish police and Russian authorities with cracking the PIN code and accessing the content. Their attempts to unlock the device have been unsuccessful so far, which has prompted Russia to dispatch a special technical team to Turkey. Turkish officials have also contacted Apple, although it is highly unlikely that the company will provide means of unlocking the attacker' handset.
Last year, the FBI demanded Apple unlock an iPhone 5c belonging to San Bernandino shooter Syed Farook. The company refused, explaining that it won't break the system's encryption and potentially compromise the security of millions of users. The device's security was eventually breached with the help of an Israeli security firm.