Treo Pro available for preorder with Alltel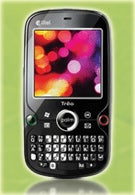 Palm's smartphone, the
Treo Pro
, seems to have gained a significant popularity among U.S. business users. After yesterday's official announcement of the Sprint version of the device, the rumors that the handset would to be released by Alltel today (March 5th) turned out true…
partially
*UPDATE*
- the phone is now available for purchase online and at Alltel Wireless retail stores. The Treo Pro is indeed present at Alltel's online shop, but right now it is only available for preorder at a price of
$199
, after an online discount of $195 and a $125 mail-in rebate. A few words on the Palm Treo Pro are enough for you to get the idea of the device – it is one of the latest products of the manufacturer, equipped with a touch-sensitive screen, 2-megapixel camera and running the Windows Mobile 6.1 Professional operating system for business-optimized flexibility.
However, information about when exactly the Treo Pro will be ready to leave the stores is not yet available.
Palm Treo Pro CDMA Specifications
|
Review (GSM)
source: Alltel
If you have some interesting info that you'd like to share with us, feel free to
Tip Us!