Trafficking in iPhones becomes a major scam in Colorado
64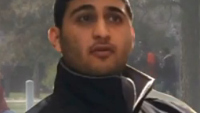 According to a local television news report, there is a new scam going down in Colorado Apple Stores that requires reps to turn a blind eye to what is going on. Homeless and poor people are being approached by scammers willing to give these desperate people cash, usually about $100 to $200, to walk into an Apple Store and purchase several iPhone units at the subsidized price of $199.99 each. The phones are turned over to the scammers, who unlock them and sell them for as much as $700 each in foreign markets.
The victims, who are approached at homeless shelters or blood donation centers, are given the cash to pay for the phones, in addition to the money that they are promised. They are told that they can cancel the contracts within three days. When they can't rescind the signed purchases, the victims are left with a huge monthly debt that they cannot afford. One 19 year old female by the name of Pheonix was desperate for money to pay her rent, which was due the next day. She thought it was a lucky break when she was offered the cash to go into the Apple Store to buy the phones. She now has $6000 of debt that she is responsible for.
In another case, two people will be facing a misdemeanor charge of deception, for tricking a mentally handicapped man into buying several subsidized iPhones at a store near Denver. The handicapped man was allegedly paid $30 per phone by Casey Parker of California and Erin Chamblee of Denver. That pair is known by police for bringing homeless people into Apple Stores to purchase subsidized handsets, which they turn around and sell for hundreds of dollars more in foreign markets. This leaves their victims on the hook for the monthly charges.
Some believe that Apple Store reps are partially to blame. In one case, the victim paid for the phones and signed the paper work, and the units were handed by the rep directly to the scammer. You might also ask yourself if Apple should make reps question cash purchases for a large number of iPhones. But because the store is making money, Apple Store employees seem to be closing their eyes and ignoring the situation.
You can check out the local Denver television station's report on what is being called "credit muling" by watching the videos below.
source:
9News
via
SlashGear