Towerstream hopes to solve network congestion with Wi-Fi offloading in major U.S. cities
2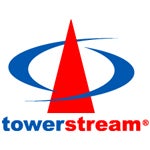 Towerstream, a supplier of high-speed internet services in several U.S. markets, is hoping to partner with major U.S. carriers to reduce network congestion by offloading mobile data onto its Wi-Fi hotspots. Towersteam is testing out the service in New York now, and is building out similar networks of hotspots in San Francisco and Chicago.
Of course none of this can come to fruiting unless Towerstream signs up one or more of the carriers as partners. Towerstream VP of engineering Arthur Giftkis says there is a lot of interest from the major carriers, with some of them already holding "deeper discussions" on a partnership.
In the meantime Towerstream has been testing their Manhattan network, which they opened as a free network to smartphone users who happened to discover it. Despite lacking a major marketing push, Towerstream averaged 100,000 unique devices connecting to their network, and more than a terabyte of data transferred daily.
Towerstream isn't just waiting on the big network carriers to sign on board; they have already inked deals with Boingo, 8coupons, and Skype. When will all of this bandwidth help to unclog the wireless information superhighways in these major metropolises? That's up to the carriers now.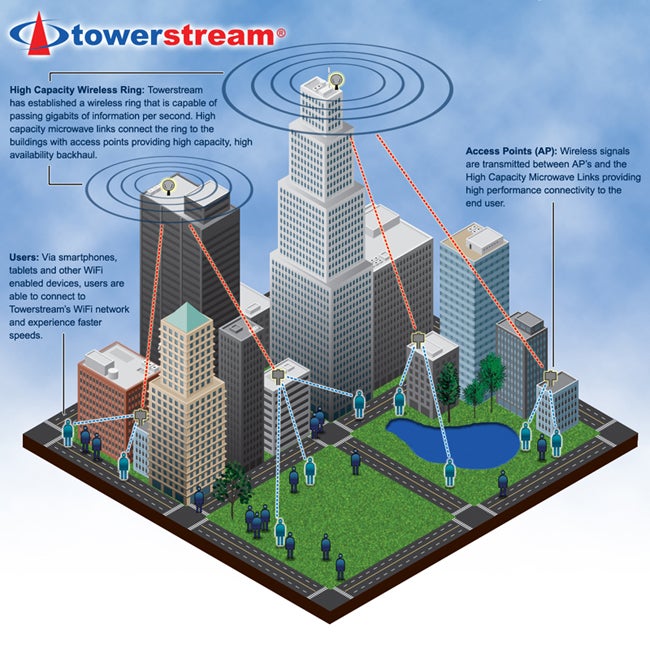 source:
Fierce Broadband Wireless