Toshiba Regza IS11T slider gets video preview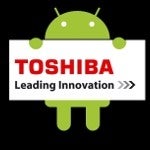 Toshiba has not had a lot of success selling mobile devices outside of Japan, but the Thrive tablet may end up leading the way for more exports. The Toshiba Regza IS11T smartphone (which would no doubt get a name change if it makes it to the US or EU) could be one of the first Toshiba handsets to find some marketshare outside of Japan.
3.4
. Given that most phones receiving updates still only get to Android
2.3
.3, it's nice to see a phone ship with 2.3.4. No word on if the phone has a front-facing camera to take advantage of the video chat in GTalk in 2.3.4, but at the end of the video Skype is launched for half a second. The UI overlay looks smooth for the most part as well.
What do you guys say? If this phone made it to your area, would you give it a shot?