TomTom's new GPS devices feature a "fully interactive screen" with pinch-to-zoom and other capabilities
4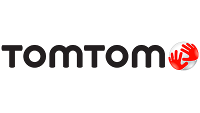 With GPS available on smartphones, TomTom's car mounted navigational and mapping devices became redundant. Not that the company didn't try to blend in with the new world it found itself in. TomTom's services became available as an app for the Apple iPhone and for Android handsets via their respective app stores, where they still remain to this day. But TomTom has released four new models made for the automobile.
The GO 510, GO 610, GO 5100, and GO 6100 all come with a "fully interactive" touchscreen which allows the display to be pinched or swiped just like on a smartphone or tablet. There are four main software features.
Lifetime World Maps
will make sure that no matter where you travel with your car, as long as you have your GO device you will be able to access maps from around the world. With
Lifetime Speed Cameras,
as long as you own your GO device, you will have the ability to find out where mobile or fixed speed camerasare located. This way you always know when to watch your speed
.



TomTom Traffic
gives users up to date traffic and navigation information from millions of sources globally. On the GO 510 and GO 610, this information will come from a paired smartphone. On the GO 5100 and GO 6100, the info comes via built-in SIM cards that provide unlimited data and roaming for free. Lastly,
TomTom MyDrive
allows you to find the route you should take before you get into your car by using a PC, smartphone or tablet. The route becomes available for your car mounted GO device. Older GO models will receive this capability via a software update. All new models come with "Drive to work" or "Drive home" buttons. The start and end of a traffic jam can be pinpointed within 32.81 feet.
"With the addition of Lifetime World Maps and Lifetime Speed Cameras to our new TomTom GO devices, we're offering the most comprehensive package to drivers that we've ever launched. Our aim is to help you avoid the jams, getting to your destination faster, wherever in the world you might be."-Corinne Vigreux, co-founder and Managing Director, TomTom Consumer
The new TomTom models are available online and in stores. The GO 510 (5-inch screen) is priced at the equivalent of $262 USD. The 6-inch GO 610 will cost you the equivalent of $309 USD. As we said above, these two models need to be paired with a smartphone. The 5-inch GO 5100 and 6-inch GO 6100 feature built in SIM cards and are priced at the equivalent of $401 USD and $463 USD, respectively.
source:
TomTom
via
SlashGear