Tom Tom gets job to power Mapquest's iOS and Android app and Apple's new Maps app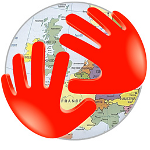 With the smartphone the culprit behind the slowly dying personal navigation device business, it is ironic that Tom Tom, one of the leaders in the PND industry, has
received two huge jobs related to iOS and Android
. Mapquest has hired Tom Tom to power its free navigation app for both platforms. It seems like the perfect choice as TomTom maps cover 7.5 million miles of road across the States. According to Mapquest, that distance is equivalent to back and forth travel to the moon 16 times. Or, running over the Great Wall of China 1,300 times. It is the same distance as running 250,000 Marathons. For Apple iPhone users, the app offers the same style of turn-by-turn navigation that comes free with Google Maps on the Android platform
to power the Maps app that will replace Google Maps on iOS 6
. The new Maps application for iOS will include millions of new points of interest, local business information, real-time traffic and accident information. If traffic is slow for one reason or another,
the app will suggest alternative directions
. Because the new Maps app will be integrated with Siri, Tom Tom will be the brain of Siri when it comes to answering question like, "Where is the closest gas station?".
Apple's new Maps app will also include a 3D Flyover look at cities and other places,
similar to Satellite view on Google Maps
. Flyover and the turn-by-turn navigation will work only Apple iPhone 4S and Apple iPad 2 or above.
source:
Mapquest