Today's new Android N preview reveals the release's one, true name (not really)
3
Each major Android release needs a name. Beyond just being a fun way to think about the software, build names make it easier for Joe Q Smartphone-user to ask intelligent questions when buying a new phone; while he may not be able to remember if he's supposed to be looking for Android 6.0.1 or Android 1.6.0, recalling "I'm shopping for a phone with Marshmallow" is a much easier ask. Right now we've got Android N just over the horizon, with
the release's latest developer preview landing today
. And while Google still hasn't confirmed what the next Android will ultimately be called, that new preview release teases us with one possible suggestion.
Google regularly hides Easter eggs within its software, featuring content themed around a release's name. When that name's not finalized (as is the case with the current Android N preview), we sometimes get some sort of stand-in.
Last year with the Android M preview
, for instance, Google used the good old shrug emoji: ¯\_(ツ)_/¯
With today's new Android N preview, Google throws another joke our way, hiding an Easter egg that reveals its N-name to be … drumroll, please … Namey McNameface!
OK, OK – we know Google's not
actually
going to call Android N that. It's not a dessert, for one, and Google's Dave Burke already told the public not to bother trying it during
the company's public name submission period
.
If not Namey McNameface, then what? Well, Google's Hiroshi Lockheimer has been
dropping his own hint
s (or red herrings, perhaps), but we probably won't know for sure for just a little while longer; earlier this month, Google disclosed that it would still be "a few weeks" before the final Android N name was
ready to make its public debut
.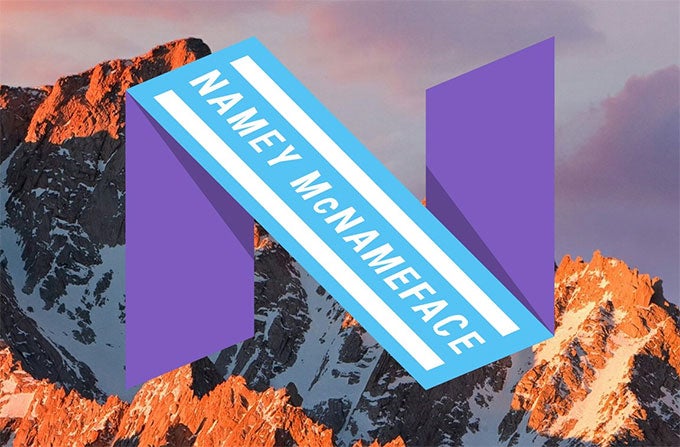 source:
Space Guy
(Twitter) via
Mobile Syrup