Today only The 7th Guest on iOS is free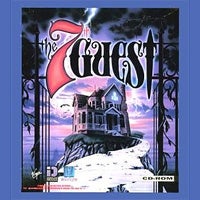 If you've taken a trip down video game memory lane lately, there is no doubt you took a moment to remember one of the hottest games of 1994 – The 7th Guest. Now you can explore the puzzled filled dark, mysterious mansion once again. If you head on over to the App Store today it won't even cost you a cent.
For today only, Trilobyte Games is offering The 7th Guest for free. The app is designed for both iPhone and iPad, but keep in mind it is 624 MB. If you're stuck in the game, Trilobye Games has also made the Book of Secrets companion app free for today. Book of Secrets also includes the original scripts for The 7th Guest and The 11th Hour.
Finally, the "microscope puzzle" from The 7th Guest is also available for free as a standalone app – The 7th Guest: Infection. The 7th Guest: Infection is iPad only. All three links are included at the bottom so you can take advantage of this special.