Today is your last chance to score with T-Mobile's 4G Super Sale
1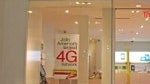 Last week we told you about
T-Mobile's 4G Super Sale, which ends Sunday
after kicking off on Saturday. To repeat, the sale allows you to pick up any phone and selected tablets for the low price of zero down. That is after a mail-in-rebate, and the balance of the device's cost is paid over your
next 20 monthly wireless invoices
. You also must sign up for two years for Unlimited Value Plan service and have been a T-Mobile customer for at least 18 months. Keep in mind that because the rebate is what lowers your cost to zero, you are
laying out money for the purchase
which means that you need to bring your wallet if you are heading to the sale.
In addition,
T-Mobile's indirect dealers
also have a sale that started Saturday and ends Sunday. This sale requires one to have been a T-Mobile customer for at least 22 months. To qualify for the sale, you must sign up for either an Unlimited Classic Talk + Text rate plan with qualifying data feature or a Classic Mobile Broadband rate plan for 2 GB or higher. Once you qualify for this "Last Chance Two Day Sale", you can receive a special rebate of $10 to $300 depending on the device.
This deal is available at T-Mobile's Retail Partner Store locations which
does not include national retailers
like Best Buy or Walmart. The RPS locations will be able to offer you both the Value Plan sale that the corporate T-Mobile stores are running and the Classic sale. And as an example of what you can save with the latter plan, you can take $200 off the HTC Amaze 4G or the Samsung Galaxy S II with the 5GB plan option. You can get the same discount on the BlackBerry Bold 9900 or the BlackBerry Torch 9810. Take $150 off the myTouch 4G Slide if that is what you are dying for.
So to recap, the Value Plan 4G Super Sale ends today at T-Mobile's corporate locations while the Value Plan sale and the Classic Plan sale both end today at T-Mobile's Retail Partner Stores
source:
TmoNews