Tizen OS-touting Samsung Z9005 Redwood reminds of a TouchWizzy Android a bit too much
23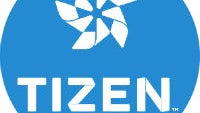 It's been no secret that Tizen, anupcoming alternative OS to incumbents iOS, Android and WP, hasreceived some serious backing from South Korean giant Samsung.Intel's support of the new OS is also nothing to sneeze at, though atthis point it's safe to say that it's Sammy that's doing most of thepushing.
Of course, Samsung is also in aposition to benefit immensely, should Tizen manage to make headway inwhat is undoubtedly a ruthless industry. This, along with the above,have led to a situation that is not at all unlike Samsung – itsTizen builds look dangerously close to the TouchWiz Android thatpowers their numerous handsets. Take a look at the video hands-on right below of the developers-only Samsung Z9005Redwood running on Tizen 2.2:
Now that you've taken a peek, you'reprobably starting to grasp why this actually means more than it letsout. As we've touched on before, Samsungdoes appear quite serious about trying to make Tizen as ubiquitous asAndroid is. Sure, seeing as Tizen is still in its early days, onecould argue that this is still quite far into the future. But, onehas to wonder exactly how Google is feeling about all of this,considering Samsung is its undisputed, biggest OEM partner.
source: Tizen Experts