Tim Cook is the latest tech bigwig to get iced for a good cause
27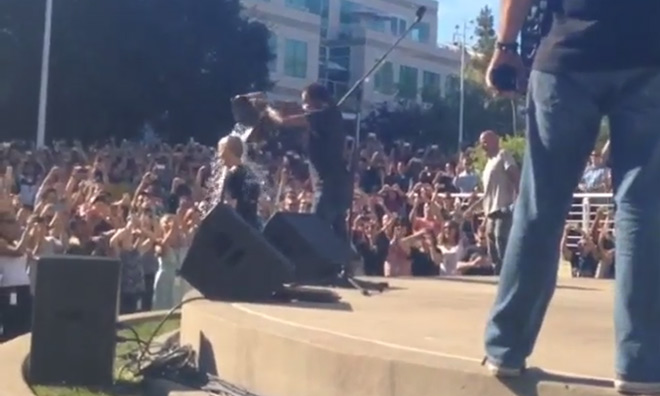 Image by Instagram user paige_staple
T-Mobile's John Legere did it
. So did Facebook's Mark Zuckerberg. Apple's very own Phill Schiller braved it, too. And now, so has Apple's CEO, Tim Cook.
What's 'it', you ask? It's simple -- in a (very successful so far) effort to raise awareness of ALS, also known as Lou Gehrig's disease, a number of Sillicon Valley bigwigs have taken up the so-called Ice Bucket Challenge, which is really all about getting a bucket (doh!) of ice-cold water dumped onto your head. Trust us, it sounds worse than it looks, and at least it's for a good cause. According to
Apple Insider,
Cook freshened up during a Beer Bash Apple's Campus in Cupertino.
What seems to have made the Ice Bucket Challenge a success, at least partially, is the fact that whoever goes through it is 'allowed' to challenge three other people (Cook apparently challenged Disney's Bob Iger, Dr. Dre, and Michael Franti). Speaking of 'rules', if you're challenged you have 24 hours to take the freezing bath, or donate, or both. Bill Gates, your time is running out, sir!