Thursday's News Bits - June 2009 edition
1

Opera was more popular than Safari in May

. Well, we should point out that Opera Mobile and Opera Mini teamed up to achieve the feat. According to the web analytics from Stat Counter, 24.6% of the web pages have been downloaded with Opera browsers, while "only" 22.3% using Safari. It also might be interesting to know that Nokia's mobile browser came out third with 17.9%.
via:
UnwiredView
Verizon is to launch the Motorola Rival and the Casio Exilim soon

, according to a leaked rebate sheet. Both handsets are expected to ship on June 10. The document also includes the BlackBerry Pearl Flip 8230, which has been released today by the carrier.
source:
BGR
Motorola Rival Preliminary Specifications
Casio Exilim C721 Preliminary Specifications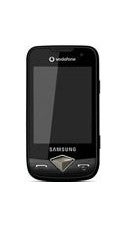 Samsung Blade will be a new Vodafone-exclusive handset

. It will feature an AMOLED touch-sensitive screen and 5-megapixel camera. Expect it to become available on June 18.
source:
Omio
Bell is to offer the BlackBerry Tour

; BGR has posted images of some promo materials, showing the Tour and its spec list. Unfortunately, there is no information about when exactly the handset will be released.
source:
BGR
BlackBerry Tour Preliminary Specifications