This is what the Apple Watch warranty will and will not cover
16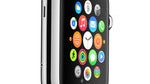 The people from MacRumors claim to have gotten their hands on the official Visual Mechanical Inspection guide for Apple Watch service providers.
With the Apple Watch launched this past Friday, an increasing portion of those who pre-ordered the device are now seeing their watch delivered to their door steps. If you're wondering what type of damage is covered by the one-year Apple Watch warranty, then this recent MacRumors report claims to provide the info you need right from the horse's mouth.
The Apple Watch warranty apparently covers damage such as debris under the display window, abnormal pixels, or condensation in the heart rate monitor window. Furthermore, if somehow you get the back cover removed, Apple will place it back on for you free of charge, but only if there's no sign of internal damage or prying.
Moving on to the type of damage that Apple will service outside of the warranty, the mechanical inspection guide lists about every sort of mechanical damage that you can think of. This includes missing, removed, deteriorated or cracked crown caps, chips and cracks in the display glass, bent, split, or damaged enclosures, cracks in the back cover, as well as missing or deteriorated band release buttons. If you want Apple to service these types of damage, you'll have to pay $229 for the Sport model, $329 for the Watch model, or $2,800 for the luxury Edition model.
The Visual Mechanical Inspection guide also lists three types of damage that are not serviceable. If your Apple Watch is disassembled or components are missing, if you've used any unauthorized third-party components, or if the smartwatch suffers from "catastrophic damage", then Apple will refuse to service your wrist piece.
Recommended Stories