This coming week's T-Mobile Tuesday includes an oil change, $10 off a New Era MLB cap and more
1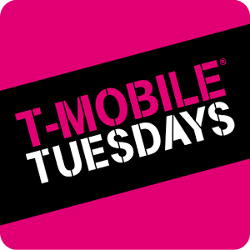 Wow! Is it possible that a full week has already come and gone? Perhaps writing about smartphones, tablets, smartwatches and other devices makes time fly. After all, it seems like it was just the other day when we were awaiting the launch of the
Palm Pre
. Now, we are looking ahead to next week's T-Mobile Tuesday. Among the give-aways, subscribers will be receiving a free oil change (up to $24.95) or $25 off any service call from Meineke for cars and light trucks only.
T-Mobile customers are probably getting an oil change so that they can take the family on the road for summer's last gasp. And that probably means a trip to a theme park, or a National Park. Wherever they end up going, T-Mobile will help its subscribers save up to 25% or more by getting free access to the discounted hotels on
HotelStorm
. On average, the site will save users 25% on hotel rooms, and T-Mobile is hooking up its subscribers with the site starting this coming Tuesday. Additionally, T-Mobile customers will get one month of streaming video site DramaFever for free. The site offers television dramas, comedies and movies from around the world, ad-free.
Starting on Tuesday, T-Mobile customers will get 30% off a local Groupon purchase up to a total of $40. And another $10 can be saved by going into the local Lids store in the mall and purchasing an authentic MLB cap by New Era.
The contest portion of this coming week's T-Mobile Tuesday has one Grand Prize. The winner and a guest receive a four-day, three-night trip to attend a three-game regular season baseball series of winner's choice during the 2018 Season. $800 in spending money is included and a check for $1,885 can be used for taxes, or for any reason at the winner's discretion. Fifty First Place winners receive a $100 gift certificate from Lids and a MLB Authentic Collection cap from New Era. Each winner can select the team of his/her choice. Two Hundred Second Prize winners receive a $50 gift certificate from Lids.
Overall, 251 winners will receive prizes totaling $23,035 in value. Good Luck!
Give-aways and contest prizes for this coming week's T-Mobile Tuesday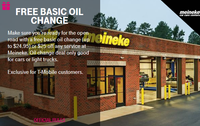 source: T-Mobile