This artwork gives a wordless review of the Apple Watch revolution
48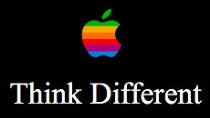 The first wave of Apple Watch reviews is out, and they all agree on one thing: the Apple Watch might be the best smartwatch available, but it is not really a necessity, and it comes with a surprising amount of shortcomings for an Apple product.
We, not being a part of Apple's loyal community of websites that get the pre-release watches for those early reviews, will have to wait until the timepiece is available in stores to give you our full-on review, but in the meantime, we stumbled upon an artwork that gives a somewhat cynical, wordless review of the Apple Watch.
It's more than just about the Apple Watch: it's a criticism against our infatuation with screens, the constant attention we devote to them, while ignoring the big, wide world around us. It's about the modern human, and something more.
It's also a funny way to look at the Apple Watch from a slightly different perspective. The painting is called 'Think different' by Jean Jullien (hit the source below to find more of the artist's works).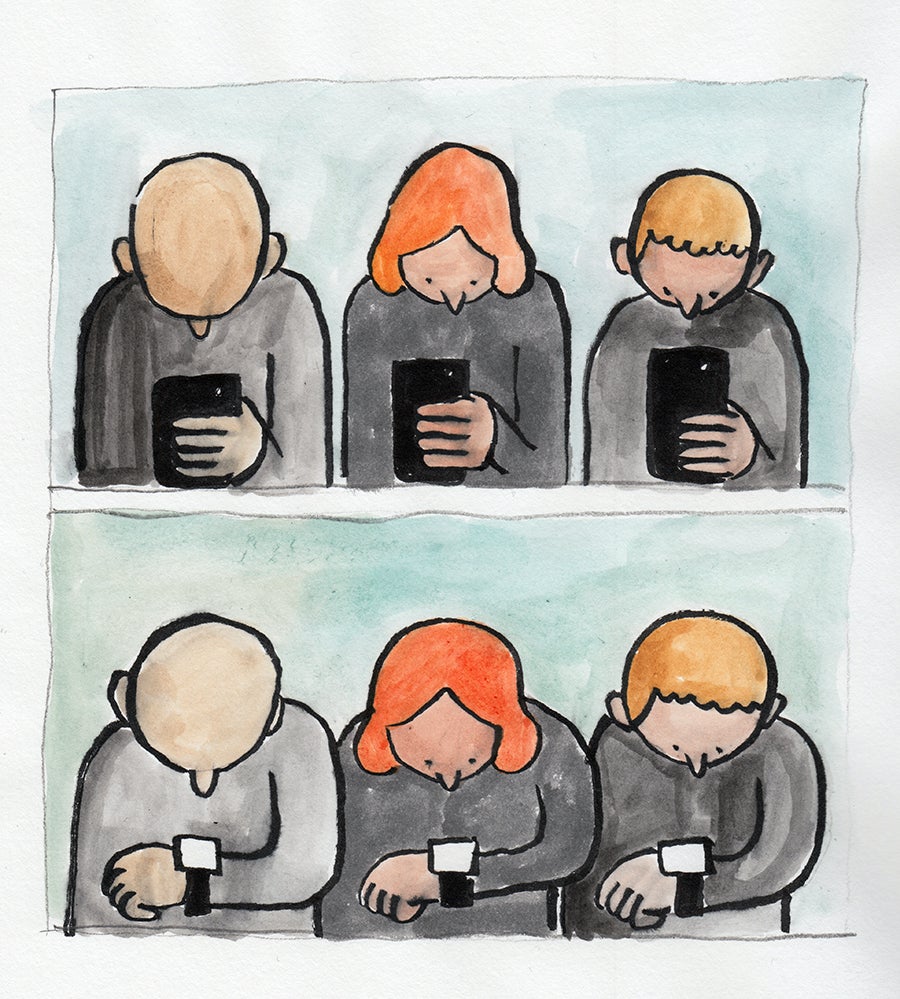 Think different, by Jean Jullien