Think dual camera phones are overkill? How about this bump-less quad camera by the institute that invented .MP3s?
11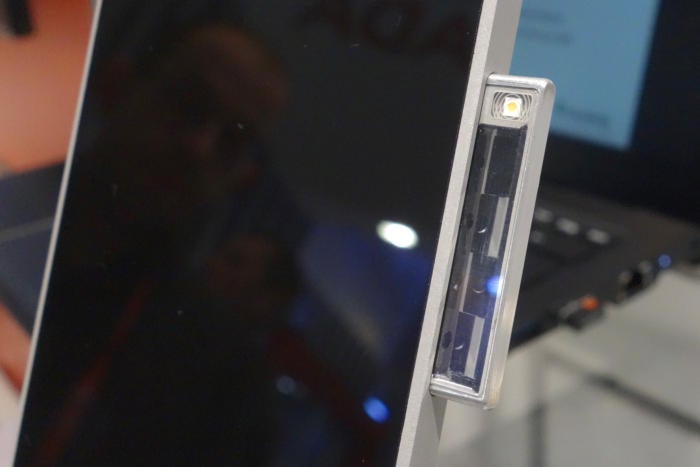 Fraunhofer thinks four is the magic number. Photo by Martyn Williams
Smartphone manufacturers have found ways to deal with unsightly camera bumps, but the means to do so don't really allow for large, technologically ambitious camera sensors. The ever-diligent Fraunhofer Institute, to whom we owe the .MP3 format among other things, has worked to sidestep this trade-off.
It proposed and demonstrated a slide-out camera module that's thin enough to be included in a reasonably slim smartphone, but allows for serious camera mojo while staying invisible until it's time for work.
The current prototype uses a whopping four image sensors, rotated 90 degrees so they point out of the side of the phone. Meanwhile, a set of tiny mirrors in front of the sensors reflects the image from the front or rear of the phone. It may seem a bit crammed in there, but there's good reasoning behind the design (duh, it's Fraunhofer!).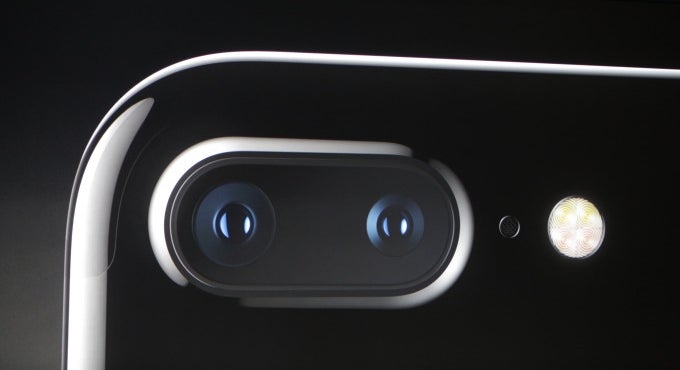 Where is your God now, Apple?
The engineers tried a single mirror system, which failed at close range. So they added a second mirror and mashed together images from both, resulting in stitching errors. Surprisingly, adding a full second set of sensors and mirrors didn't complicate the mess further, but actually enabled the system to function error-free.
The prototype captures pictures at a 20MP resolution, which is satisfying considering the number of sensors at work. It benefits from auto-focus and optical image stabilization, too. Alas, selling this module to smartphone makers as-is could prove problematic. It's very different to what's currently in use, it requires unorthodox engineering, and it's probably as power-hungry as four cameras firing at once can be.
But we have a hunch that the time for such designs will eventually come. Imagine Samsung licensing the technology, pouring its unlimited money into refining it, and turning it into a smartphone camera you speak of in a hushed, pious tone. It's an interesting possibility!
ALSO READ
source:
PC World