These paid iOS apps are free for a limited time - January 2017 edition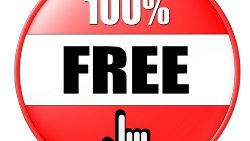 It is so exciting, isn't it? We are referring to reading the latest list of paid iOS apps that are free for a limited time. You never know if you'll find an app that you were willing to plunk down some cash for the other day. It is almost a tradition at this point for us to tell you that if you see an app you want, grab it immediately before it becomes a paid app once again. Today, we have six free apps just waiting for you to install them.
There is the
Smart Alarm Clock
app that makes it easier to be awoken in the morning. Computing your sleep cycles, it waits until you are lightly sleeping before waking you with sound. This way, you are not shocked by a jarring alarm when you do get up in the morning. And since you are not shocked out of sleep, you have a better disposition in the morning. And creating music without knowing how to play a real or virtual instrument is child's play with
Tones
.
Check out the six free iOS apps that are yours for the asking by clicking on the slideshow below. Have fun shopping!
source:
BGR