These are all the screen resolutions that Apple's iPhones offered throughout the years (since 2007)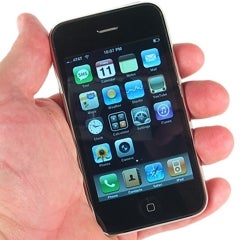 Until now, Apple introduced 9 iPhone generations, starting with the original iPhone (sometimes called iPhone 2G), and ending with this year's
iPhone 6s
family, which was officially released this week. All in all, throughout the years, we've seen 12 different iPhone models, including the plastic-made iPhone 5c (launched at the same time with the iPhone 5s), and the giant 6 Plus and 6s Plus.
What's interesting is that Apple only used a total of 5 screen resolutions for all these iPhones. Of course, this underlines the conservative approach that the Cupertino company is taking when it comes to significantly changing its handsets.
Let's take a look at all the iPhone resolutions that Apple used since 2007, shall we?
Believe it or not, Apple produced iPhones with 320 x 480 pixels screens until 2012. This was the screen resolution of the original
iPhone
(2007), as well as of the
iPhone 3G
(2008) and
iPhone 3GS
(2009) - all three models offered 3.5-inch displays. The 3GS was sold until September 2012, when Apple introduced the iPhone 5.
iPhone 2G, iPhone 3G, and iPhone 3GS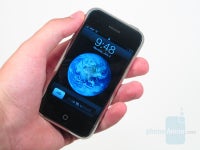 In June 2010, with the
iPhone 4
, Apple introduced a 3.5-inch, 640 x 960 pixels screen dubbed Retina Display. At the time, the iPhone 4 offered the highest pixel density on any smartphone - 326 pixels per inch - forcing other smartphone makers to step up their game (which they did). In 2011, Apple released the
iPhone 4s
, which featured the same 3.5-inch, 640 x 960 pixels display. The 4s was the last iPhone model to sport a screen measuring 3.5 inches.
2012 brought us the
iPhone 5
: Apple's first smartphone to feature a 4-inch display. The larger screen allowed Apple to bump the pixel resolution up to 640 x 1136, though the number of horizontal pixels remained unchanged. The pixel density also remained unchanged: 326 ppi. The
iPhone 5s
and
iPhone 5c
from 2013 offered similar 4-inch, 640 x 1136 pixels screens - while most Android flagships were already featuring 1080 x 1920 pixels displays.
iPhone 5, iPhone 5s and iPhone 5c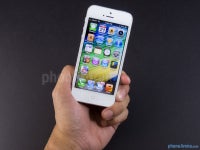 In September 2014, Apple introduced the
iPhone 6
and
iPhone 6 Plus
- its largest iPhones to date. The iPhone 6 features a 4.7-inch display with 750 x 1334 pixels and - once again - a 326 pixels per inch density. While 326 ppi is not bad, most rival smartphones offered (and offer) densities of at least 400 ppi. This year's
iPhone 6s
comes with the same 750 x 1334 pixels, 4.7-inch screen.
Joining the iPhone 6 and iPhone 6s, the
iPhone 6 Plus
and
iPhone 6s Plus
are currently Apple's smartphones with the highest ppi density (401), thanks to the fact that they sport 5.5-inch screens with 1080 x 1920 pixels. This pixel resolution is more adequate for a high-end smartphone in 2015, when Android flagships offer screens with 1440 x 2560 pixels (Quad HD). Sony even announced the world's first smartphone that can render 4K Ultra HD (2160 x 3840 pixels) content: the
Xperia Z5 Premium
.
Of course, the quality of a display is not determined just by its resolution. For now, the iPhone 6s and
iPhone 6s Plus
are still OK from this point of view, but we assume that Apple will bump up the screen resolution again come 2016, when the
iPhone 7
series is expected be introduced.
What do you think the pixel resolutions of Apple's next iPhones will be?