Themes for Windows Phone jazzes up Live Tiles with pictures
17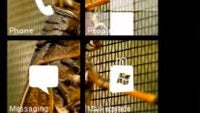 Part of the beauty of Windows Phone is its simplicity and stable performance across devices, but one thing Microsoft had to sacrifice in order to achieve this was customization options. Sure, you can change the color of those
Live Tiles
and some of them would get dynamically updated with images of your contacts or just your photos, but there's a great deal of them that are just a logo on a single-color background.
It no longer needs to be that way -
Themes for Windows Phone
brings customization up a notch. The app allows you to apply your own images to the tiles, making WP more colorful than ever. The program however is only available on Windows, and it requires you to have your WP device unlocked. So before you start tinkering around, make sure you've already gotten acquainted with ChevronWP7 (costing you $9). Also, check out the video demonstration below showing you all the newfound beauty of Windows Phone.