The next iPhone could have an impressive display with "Quantum Dot" technology
26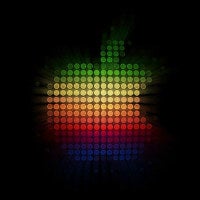 We all know how this works at this point. Whenever there is a major announcement or the beginning of a conference that will heavily feature Android devices, it is almost a given that there will be a "leak" of a big story concerning Apple that day. Today was not only the first full day of MWC, but had the
Samsung Galaxy S5
announcement. So, it shouldn't be surprising that there is a new rumor about the
iPhone 6
using "Quantum Dot" technology in its display.
Luckily, any rumor about quantum dots is one that we're interested in hearing, because the technology sounds quite impressive.
Quantum dot
technology is something that has been rumored to become a big part of the 2014 flagship smartphone landscape. The basic idea is that quantum dots can be tuned to emit very specific frequencies of light, which would go a very long way to improving color reproduction compared to LCD or LED displays.
Apple has multiple patents describing various ways of using quantum dots in displays, and the patents show that Apple is working to correct known issues with quantum dots. The Amazon Kindle Fire HDX tablet uses quantum dots to great effect, but it also suffers issues including a narrow color gamut (relative to what is possible, because it is a wider gamut than the iPad mini Retina) and light-bleeding. According to at least one patent, Apple has been working to fix those exact issues.
The other part of the issue is related to the continuous rumors that Apple's iPhone 6 will feature a 4.7-inch display. Tim Cook has asserted "that until the technology is ready, we don't want to cross that line" (of larger displays.) Apple isn't just focusing on the display size and resolution, but wants to make sure it offers the best in terms of contrast, color, and reliability. Quantum dots would certainly go a long way to offering the color reproduction that Apple wants, and the first smartphones with quantum dots are rumored to be released in the middle of the year. So, the technology is certainly "ready".