The miniRIG can help you shoot more stable, better lit and cleaner sounding videos with your phone or GoPro
0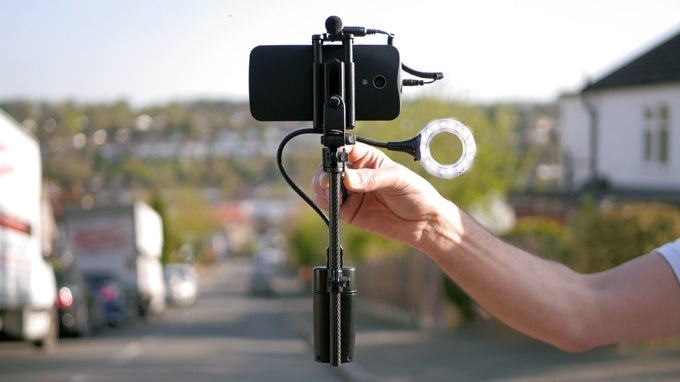 If you want a way to better your lighting, audio recording and stabilization game, head over to Kickstarter and give miniRIG a shot. This is an all-in-one solution for smartphones and GoPro cameras with a multifunctional design that can be customized by you.
Above all, miniRIG is a stabilizer that can be balanced very simply, without the need for counterweight mechanisms. It has an adjustable handle that allows for a natural grip and gives you freedom to move. And with universal integrated connectors, the miniRIG can be used with alternative mics and lighting by your favorite brands.
miniRig has an adjustable LED light to enhance definition and prevent grainy footage. There are five power settings for low-light locations, as well as different levels of warmth and feel with various lighting calibrations. Unlike fixed smartphone lights, the one on the miniRIG has a flexible cord for more precise control.
The miniRIG works with all popular smartphones. It has rubber pads to protect and keep smartphones safe and secure. It also has an interchangeable adapter so it can be used with the GoPro.
For more information about the miniRIG,
check out its Kickstarter page
. It's steadily approaching its funding goal and scheduled to ship in September.
ALSO READ