The long-awaited NFC Ring will finally land on your finger this December
6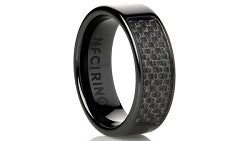 The world of wearables is one that doesn't seem to die. Companies like Pebble and Fitbit helped to pioneer this craze with their breakthrough smartwatches and fitness trackers, but since the initial products of those companies, the wearable world has been on a fairly steady incline ever since. We've certainly seen both Fitbit and Pebble refine their product lines, but we've also seen a host of newcomers as well. Google's Android Wear platform is one of the most popular out there, and it's created for a whole slew of different watch styles. The Apple Watch is the go-to choice for most iPhone users, and Apple's WatchOS has alrady matured quite a bit during its short life span.
Along with these smartwatches, we've also seen other types of products break into the wearable world. Pebble themselves announced the Pebble Core earlier this year, a little gadget that you can take with you to stream Spotify, tap into Amazon's Alexa voice assistant, and even track your location with a built-in GPS tracking system.
Three years ago, a company landed on Kickstarter with the idea of creating a ring that was enabled with NFC technology. The product was aptly named the "NFC Ring", and it brought along a lot of promise with it. That Kickstarter campaign shattered its initial goal, but the project has been noticeably quiet for quite a while now. However, that all changed today. The NFC Ring has just been made publicly available for pre-order, but just what does it have to bring to the table that differentiates itself from all of the other wearables out there?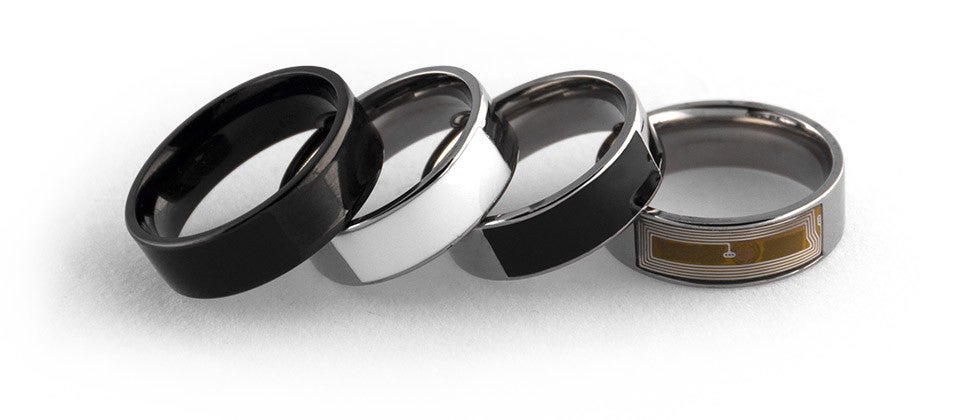 First off, the NFC Ring can be used to unlock your smartphone. By simply placing the ring near the back of your phone (where your device's NFC chip lies), you're able to unlock your device when it's secured with a PIN or Password. Additionally, if the lock on your door is enabled with NFC technology, you can use the NFC Ring to unlock it. And, to cap all of this off, the Ring can also be used to share information between friends and family members. In conjunction with the NFC Ring app, you can share WiFi information, contact details, text notes, and website links by holding the ring near the NFC chip on another phone.
When looking online, one of the big draws for the NFC ring is that it is able to make mobile payments through the use of its NFC chip. While this is theoretically possible, there's a bit of a catch here. The official website for the Ring does mention that it can be used to make payments, but this is only available on "select models." However, the company currently doesn't have any sort of payment platform in place for these mobile payments to occur. Numerous outlets are saying that the NFC Ring can be used as a mobile payment solution, and while this may be true in theory, it can't actually take place for the time being. It's possible that the NFC Ring team will be able to create or partner with another platform to allow the NFC Ring to be able to handle mobile payments, but for the foreseeable future, this is nothing more than a pipe dream.
The company currently doesn't have any sort of payment platform in place for these mobile payments to occur.
If you're interested in
buying an NFC Ring
of your very own, the company is selling them for just around £40, which comes out to the equivalent of $53. There are numerous ring sizes to choose from, and this first batch of pre-orders is expected to be delivered around December 2016.
Recommended Stories