The latest update to the Google Camera app allows you to mute the pesky shutter button tune
8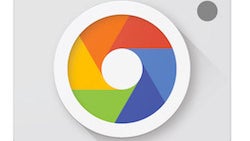 Cameras on smartphones have gotten astonishingly good over the years. While we're likely still some time away before we can truly replace a full-fledged DSLR with a camera that's included on the pocket-computer we carry around every day, the recent progress that the industry has made is phenomenal.
Along with an increase in overall image and video quality, the software that we use to interact with said cameras has also been getting better. There are plenty of options out there whether you want to have full manual controls or as simple of an interface as possible, and one camera app that's received steady improvement since its release is the Google Camera. The latest update that's just been released (version 4.3) brings a small, yet undeniably useful addition to the Google Camera app - the ability to silence the shutter button while taking a picture.
Once you've downloaded the latest update, simply head to the Settings page and disable the toggle listed as 'Camera sounds' under the General section. Doing so will get rid of the shutter button while snapping photos on your Pixel or Nexus device, but it's also worth mentioning that disabling this new toggle will also mute the beeps that are emitted while taking a photo with the countdown timer turned on.
The new update is available in the Google Play Store now, so be sure to check it out if you've yet to receive the 4.3 upgrade.