The latest Android L build features tweaked navigation keys and status bar icons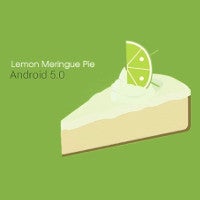 Late yesterday, we were notified of the existence of a new Android L build
, spotted on Google's Chromium tracker (a feedback tool for Android among other Google products). The bug submission revealed an LMP LRW87D build running on a Nexus 5, and a short video that was also appended, showed a specific crash that seems to occur when the user plays back video from the Discovery.com site.
So far, nothing that intriguing, right? We thought so too, but one of our (anonymous) readers has noticed that something is a bit off about the video -- the software navigation keys and the status bar icons (like Wi-Fi, the clock, the Google Play icon) have been tweaked. After a closer inspection, we've got to agree that that is, indeed, the case, meaning that Google might be thinking of adding another layer of polish to L before launch. Unfortunately, we can't say that making the navigation buttons smaller is a very good idea, though we can't altogether disregard the possibility that the search giant is simply playing around with the overall look before making up its mind.
Instead of forcing you to play a game of spot the differences, we've highlighted the changes (did the battery icon change too?). Obviously, do keep in mind that the two shots are not at the same scale, so there will be some difference between the actual sizes and what you're looking at here, though it's undeniable that the changes are there. Take a peek.
Thanks for pointing this out, Anonymous tipster!