The golden oldie iPhone 3GS given new life to the tune of 2 million made for Q4
67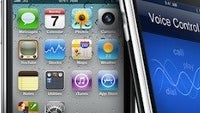 What was left by Apple as its budget handset, the
iPhone 3GS
, has been buoyed by its current contract price of free, and instead of going into the dustbin of history, 2 million units of it will be made for Q4, say supply chain probes.
Analysts were content about the economics of keeping it in the lineup, although it doesn't really measure up to the newer generations, since it is a good entry level way to experience iOS for newcomers that won't break the bank for them. Apparently it has indeed turned out a desirable arrangement, if the supply chain sources hold true.
Not only is the two-year old iPhone 3GS expected to sell 2 million this quarter, but analysts claim the orders are for between 1.4-1.6 million in the first quarter of 2012 as well, so the golden oldie has evidently been breathed some new life into.
via
AppleInsider