The evolution of displays: the journey from LCD to AMOLED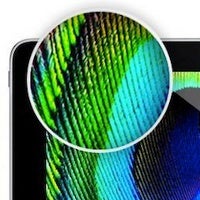 If you want to know about the importance of a certain component, look at whether its size grows compared to others. If we take smartphone screens, they are now dominating devices, now often replacing any other physical or capacitive screens. Our smartphone is rapidly becoming our screen with a chip hooked to it.

No wonder then that the quality of a device is hugely judged by its display. We've gone from monochrome screens with miniature sizes on huge devices, to smaller and thinner phones with screens taking up nearly the whole front side.

We've gone from monochrome to millions of colors and from no touch to multitouch support on capacitive displays. But most importantly, we've started actively adopting a new type of display technology, and expect the first devices with flexible screens in the coming years. But before making that leap into the future, let's see how display technology evolved and where it stands now.


The evolution of displays